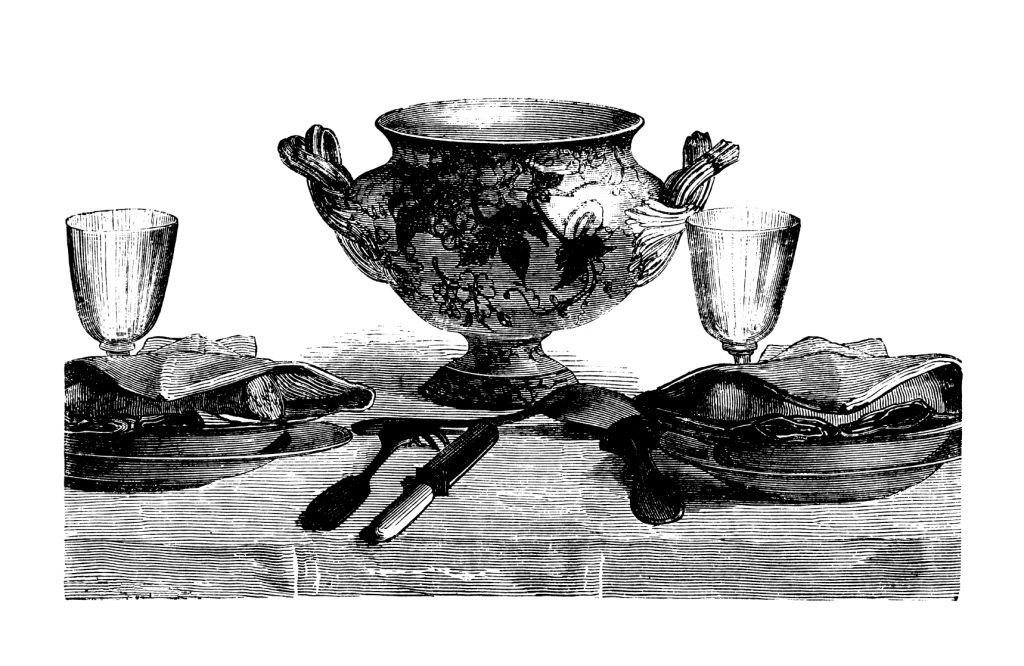 It's hard to believe that the holiday season is already here! However, this time of year offers so many possibilities for sharing joyous traditions, especially when entertaining at home. We hope that this post will bring some new life to your holiday celebrations this year.
Keeping Tradition Fresh
During the holidays, there are countless opportunities to entertain at home and share valued family traditions with the people that we care about. However, sometimes the courage to release old traditions, which have diminished in meaning, can be a source of renewed joy. Luckily, each new year also presents us with a chance to create a few new ones!
When entertaining, table settings and candlelight can contribute as much to the ambience of a event as the design of the room. Following are some suggestions for combining the new with the old to bring fresh energy to your holiday celebrations:
Mix and Layer
Create new interest by mixing fabric patterns or layering table coverings. Consider using the white damask monogrammed dinner napkins that your Mother gave you, with a boldly striped contemporary tablecloth. Conversely, the white crocheted lace tablecloth, that your grandmother made, will come alive when paired with lime green napkins and a shocking pink or dark brown under-cloth.
To transform your dining table into a show-stopping buffet, layer a boldly colored cloth diagonally over a contrasting underskirt that reaches to the floor. Note that, in a pinch, flat bed sheets, allowed to puddle on the floor, are a great substitute for a floor-length underskirt.
Mix and Layer Again
Dishes and glassware also become more interesting when colors and patterns are mixed. Break up the boredom of a matching set of traditional, formal china by combining it with pieces of simple, contemporary dinnerware in bold colors and simple shapes.
Another, more quiet, approach is to mix together all-white dinnerware in different patterns and shapes. To break the silence, combine them with emerald green or cobalt blue glassware.
The very traditional cut glass wine glasses, inherited from your Great Aunt, will start to sing when paired next to the clean, simple lines of a contemporary stemmed water glass.
Let There be Light
Looking for a simple, modern centerpiece to add life to a traditional table setting? Assemble a dozen or two white pillar candles, in varying heights and diameters, on top of a frameless mirror that runs the length of your table. The mirror will intensify the light, while protecting your favorite table coverings from dripping candle wax.
Stagger candle heights across the landscape of your table to create more interest, mixing votives and tapers. If you are worried about accidents with children or pets, consider using the modern version of candles, which are battery-powered. There are some really great looking imposters.
Make the old feel new again by displaying votive candles inside a collection of vintage crystal glasses. Tall, thin taper candles can be added to flowers or greens arranged in antique bowls or containers and secured in place with candle adhesive.
Although charming, a lit fireplace can quickly heat up a guest-filled room. To create the same look, without the warmth, fill the hearth with lit candles.
Our Most Valuable Tip?
Experiment. Dare to ditch the tired and feeble. Make some new additions and create entertaining venues that still retain the true meaning of your traditions, but are a better fit with your own lifestyle today… and remember to have fun.
If you need assistance in preparing your home for this holiday season, let us help. A simple design consultation can gets things going in the right direction!