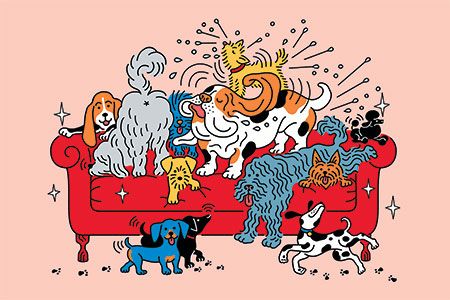 Yes, You Can Live with Style… and Pets!
Living with pets does bring some challenges, but it doesn't need to preclude living in a well designed home.
One of the most vulnerable targets of pet-related accidents is upholstery. It's usually not possible to replace all of our furnishings to accommodate our pets, but there are steps that we can take to protect some of our existing pieces or to make more pet-friendly selections in the future.
In the March issue of This Old House Magazine, I had the opportunity to contribute some of these solutions in their article "Paw Patrol".
Click Here to Read: This Old House – March 2016
We hope that you will find some value in this for yourself. As always, if you need assistance, we are here to help!
Save